Larger than life detail
Macro lenses are capable of achieving tack sharp focus on the most minuscule of details. From the tiny hairs on the legs of an insect to the contents of a water droplet on a spring leaf—you'll capture amazing tiny worlds of detail and colour not visible to the naked eye.
Personalized Recommendations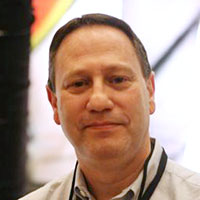 As in all photography, keeping your close-up images simple can give you the most dramatic and beautiful results. Patience and persistence will pay off.
– Lindsay Silverman, Former Sr. Product Manager, Nikon USA
See Lindsay's Macro Shooting Tips
Working Distance and Focal Length
With macro lenses, focal length influences how close you need to get to your subject (working distance). The greater the focal length, the further you can be from your subject and still achieve the effect of extreme closeness. Smaller focal lengths allow for very close working distances while maintaining easy focus acquisition.
Focal Length Slider