Game on.

Grab and go.
Meet the first Nikon COOLSHOT rangefinder with a built-in mounting magnet so it's ready when you need it and out of the way when you don't. Packed inside this smart, ergonomic design is Nikon's outstanding rangefinder technology—slope-adjustment, DUAL LOCKED ON QUAKE for flagstick confirmation, superior optics, continuous measurement and more.

Mount up.
With an innovative built-in mounting magnet, the COOLSHOT 50i safely connects to metal surfaces—your cart, or even your bag carrier. Grab it. Use it. Stick it back on.*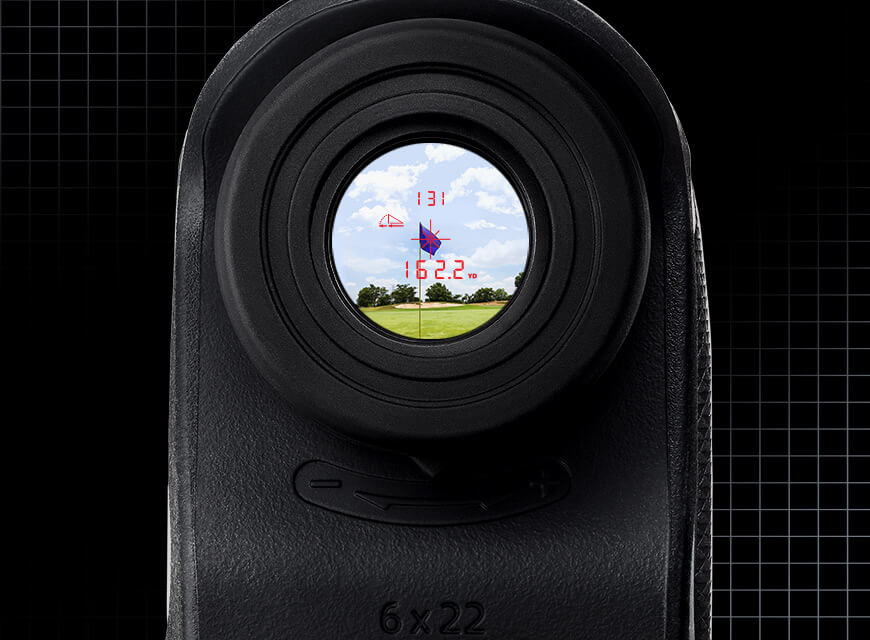 Fast. Accurate.
Fast and accurate measurements are comfortably visible within the bright, crystal-clear OLED display. Explore more options for your shots without slowing down your game.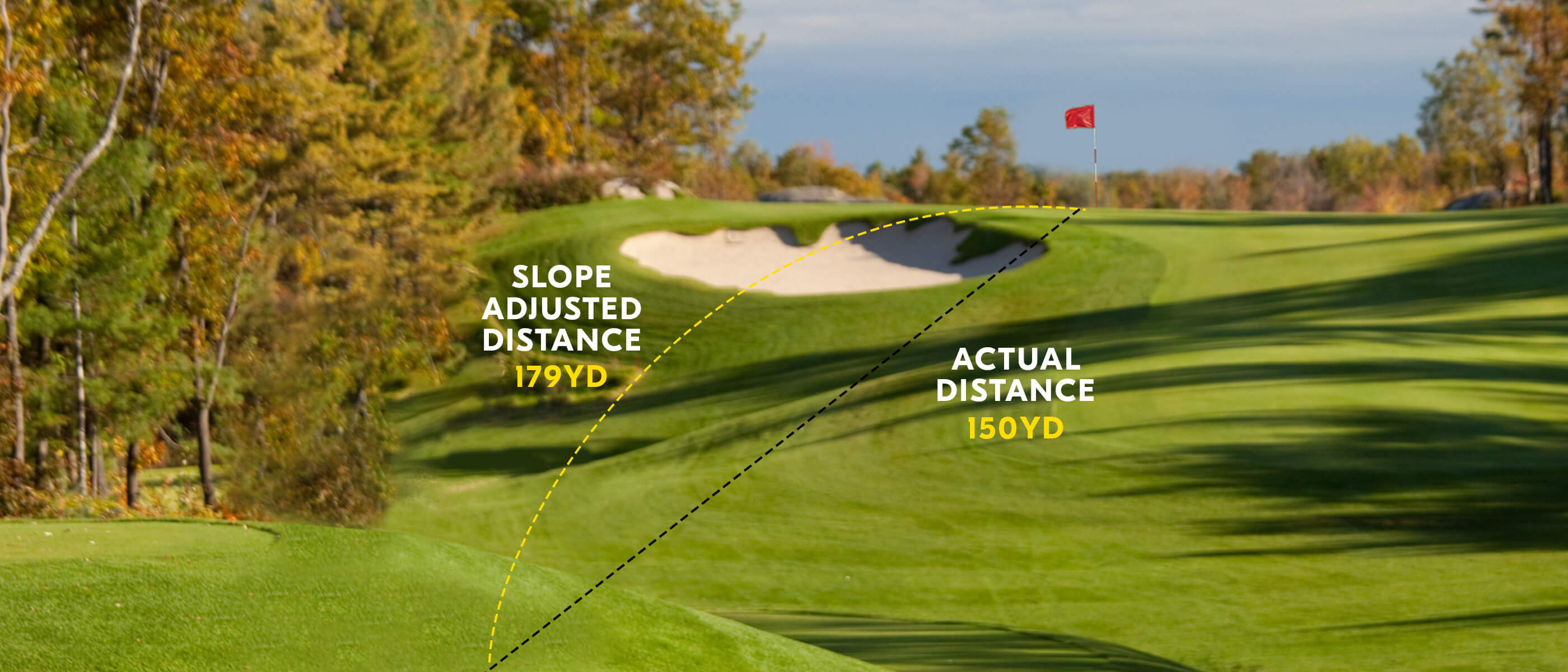 Slope-adjustment when you want it.
Turn on ID (incline/decline) mode, and your distance will factor in slope, crucial for uphill and downhill shots. When slope must be off for competitive play, an onboard Actual Distance Indicator (ADI) LED signals compliance.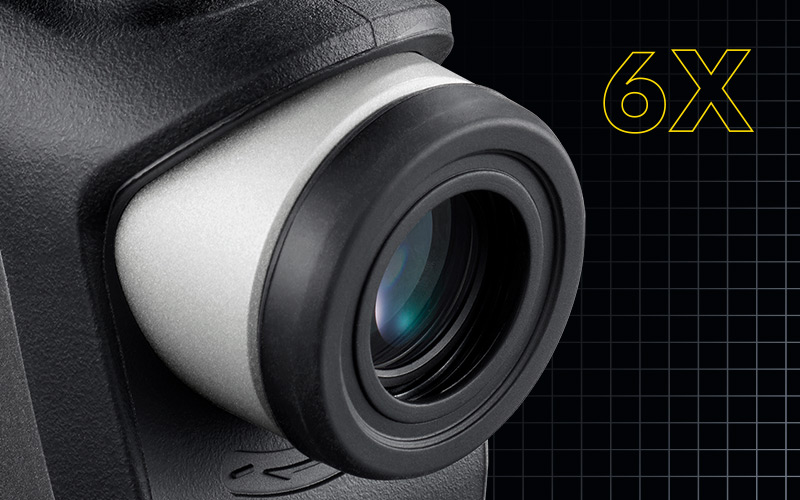 Oh, what a view.
Nikon has been a world-leader in optics for more than 100 years. The COOLSHOT 50i uses a brilliant 6x power monocular with Nikon's innovative anti-glare and high-contrast coatings, plus diopter adjustment to fine tune for your vision.
Lock on to the flag.
Targeting the pin? DUAL LOCKED ON QUAKE flagstick confirmation technology gives a visual cue plus a gentle vibration to let you know you're measuring the pin, not a tree or other object 20 yards behind it.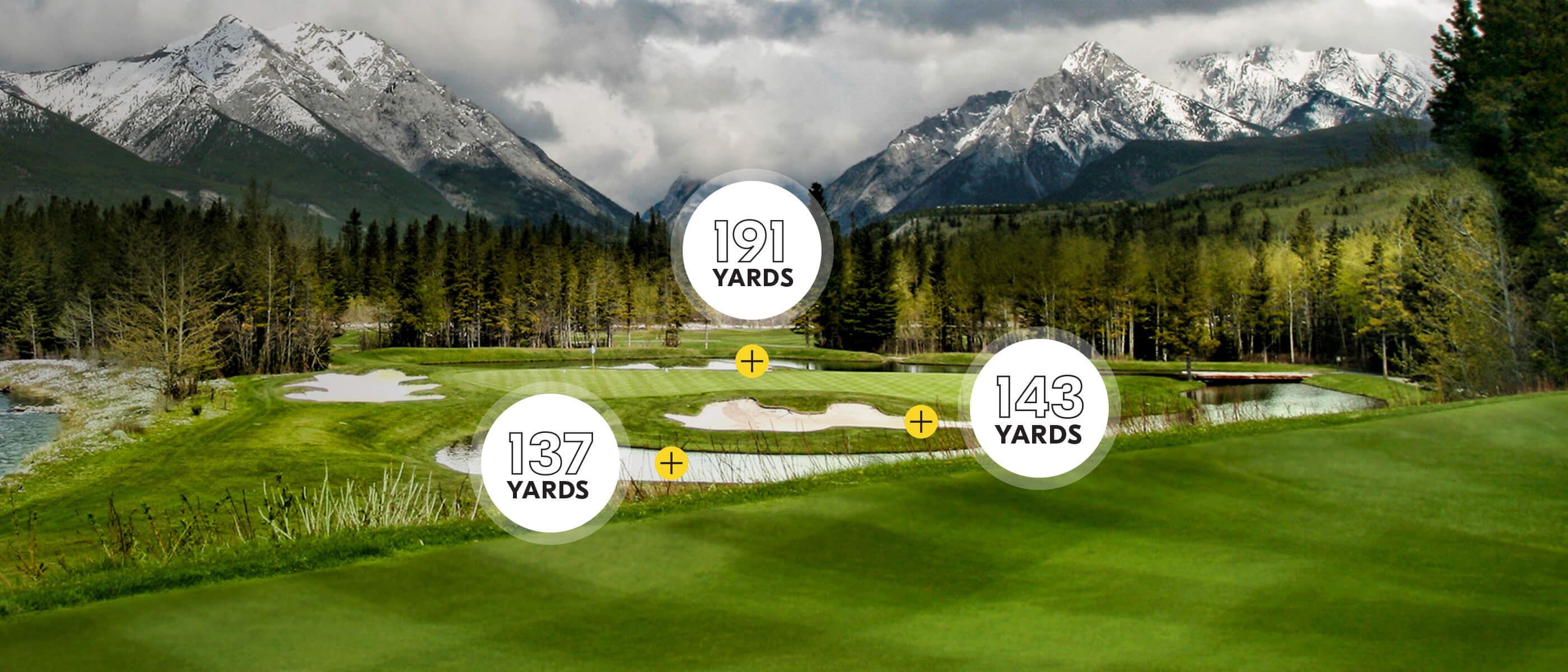 Get the lay of the land.
Press and hold the power button to see distances in real-time as you survey your surroundings (up to 8 seconds). Know the exact distance of trees, water features, sand traps and other hazards.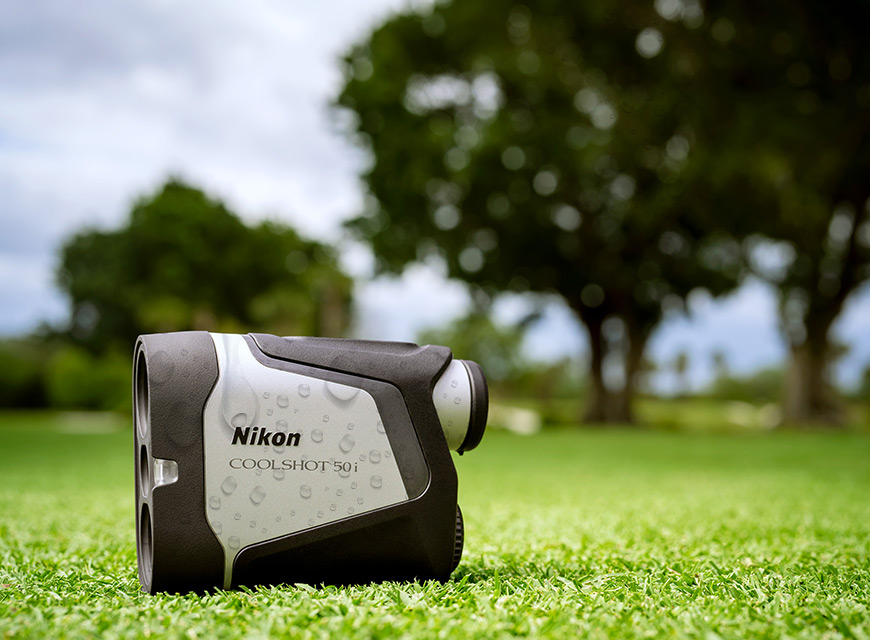 Rainproof.
A little rain won't keep you off the course, and it won't stop the COOLSHOT 50i from performing.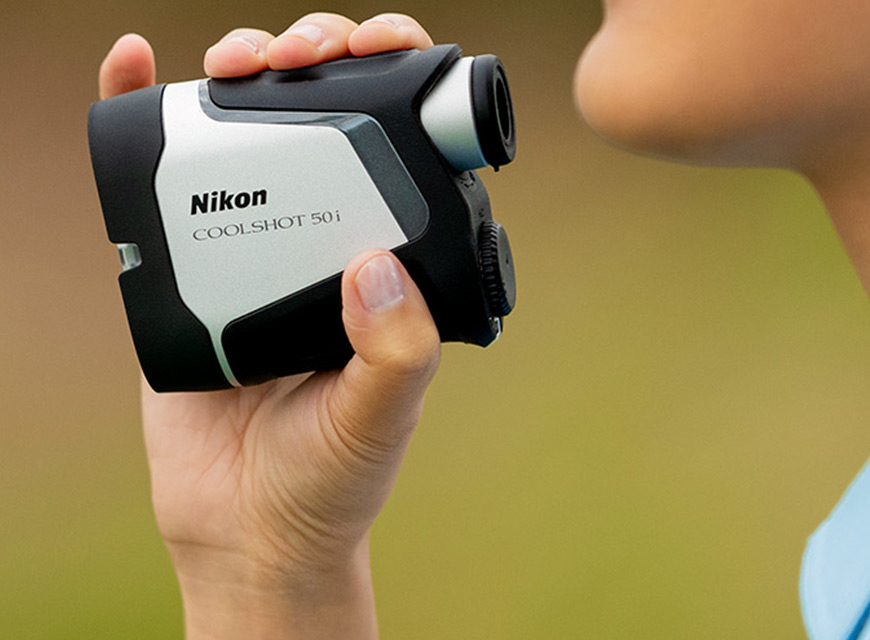 Small. Light.
The last thing you need is bulky gear out on the course. The COOLSHOT 50i is not much larger than a smartphone and it's lightweight at just 6.2oz for ease of use & pocketability.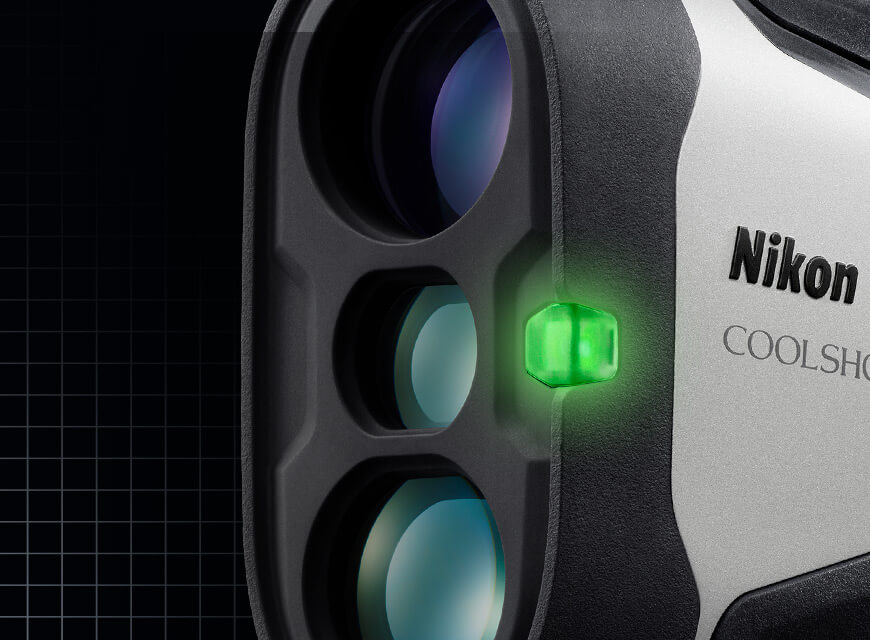 Competition approved.
When slope-compensation is not allowed, the Actual Distance Indicator (ADI) LED tells your competition you're not using the ID Technology mode.

Years of great play.
The COOLSHOT 50i is backed by one of the best warranties available. Season after season, you're covered.
* When attaching to magnetic metals using the rangefinder's internal magnet, make sure that the rangefinder is securely set in place. It may fall due to vibration or impact.
Users of medical devices such as cardiac pacemakers should not use this product and its accessories. Magnets built into the product and accessories can cause medical device malfunctions. Also, keep credit cards and electronic media away from this product and its accessories. Recorded data may get corrupted.
LCD, Video and Photo Gallery images are for illustrative purposes only.