The D850 is the hero shot camera.
Wedding photographer Jerry Ghionis's first shoot with the Nikon D850 featured, naturally, wedding setups, but he also added in some fashion-oriented images to fully test out the camera's 45.7-megapixel performance.
For wedding photos, Jerry sees that megapixel power as ideal for the hero shots—those magic-moment candids and captivating portraits that will be favorites for enlargements and repeated viewing in the pages of the wedding album.
The D850's spot in Jerry's arsenal of wedding gear was also guaranteed by its ability, when in Silent Live View Photography mode, to be absolutely silent. "You can be in a very strict, don't-make-any noise church," he says, "or in a situation at a wedding where you don't want to call attention to yourself."
Or you could be in a less than ideal position to capture a hero shot. Jerry did a setup with the D850 where he held the camera above his head and on the tilting touch screen touched the LCD screen showing the bride's face. The D850's Touch AF focus mode and auto shutter release features combined to focus on her face and then take the picture.
A feature of the D850 that Jerry was particularly happy to see was image area choice, which offers the option to switch to square format composition and output.
"A few years ago I wanted to shoot a wedding completely in square," Jerry explains, "and I'd gotten the couple's permission—'Lovely idea,' they said—but the only way to do it was to shoot a normal file, crop afterwards and hope for the best." Hoping for the best is not Jerry's style, so he took his camera to his local camera repair wizard. "I said, 'Can you put two lines on my mirror so when I look in my viewfinder, I know what square is?' "
And so it came to pass that on the wedding day whatever Jerry saw in the camera was square. "I saw to the left and right of the black lines, but [the lines] showed me what the square would be, so in the RAW conversion I cropped left and right, and that gave me a square file that was equivalent to exactly what I'd seen in the camera."
He ended up producing "a beautiful square-format wedding album," and he points out that it's "very easy to design an album in square format because you can have a single image per page, or two vertically or horizontally with negative space, or three, six or nine—it's just a predictably beautiful design."
And now with the D850, it's an easy switch to create square format images with shading around the 1:1 crop; mirror lines and crops are no longer necessary.
Jerry was also enthusiastic about the D850's choice of small-, medium- or large-size RAW files. "So during the week you could shoot portraits and fashion, for which you want large RAW files, and then do wedding work on the weekend, for which you might want the medium RAW file. And for images intended for social media, small RAW files could be the best choice."
Square format option, choice of RAW file size and 45.7 megapixels. No wonder he calls the D850 "the hero shot camera."
All the features and tech specs of the extraordinary Nikon D850 are right here.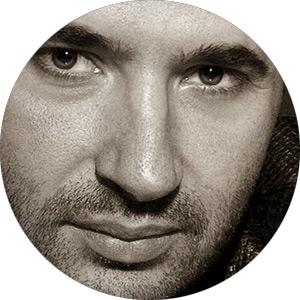 Widely regarded as one of the top five wedding photographers in the world, Jerry Ghionis' theatrical and iconic images have redefined modern wedding photography. Jerry's style can be described where vintage glamor meets contemporary fashion. Jerry's most recent passion is the creation of his non-profit charitable organization named The Soul Society (www.thesoulsociety.org). View his work on his website at www.jerryghionisphotography.com.
More articles by this contributor
This Article Goes Great With These Products