Key Features
Extreme resolution 24.5-megapixel FX-format (35.9 x 24.0mm) CMOS sensor
Large 5.94µm pixels capture astonishing detail and subtleties with outstanding dynamic range for demanding commercial applications.
138 MB1 Processed NEF (RAW) 12 or 14 bit image files
Selectable bit depths of 12-bit (4,096 tones) or 14-bit (16,384 tones), both yielding incredible image quality through a 16-bit processing pipeline, for smoother tonal gradations.

1 Approximate
Two Live View shooting modes
Two Live View modes add flexibility, and up to 27x magnification in the Tripod Mode, acute focusing accuracy is easily confirmed.
Fast, accurate 51-point AF system
AF system features 4 Dynamic AF modes, including 3D Focus Tracking, for autofocus precision and razor sharpness.
3-inch super-density 921,000-dot VGA LCD monitor
Individual factory calibration assures the colour accuracy of each D3X monitor for critical image review.
Nikon Picture Control
Four preset options: Standard, Neutral, Vivid and Monochrome, and 9 customizable settings provide advanced, personalized colour control.
Dual CF card slots with overflow, backup and copy options
Up to 4,400 images per battery charge
Nikon EXPEED image processing technologies
EXPEED extends and assures breathtakingly rich image fidelity and reduces noise, even at high ISOs.
Low noise ISO sensitivity from 100 to 1600
Added ISO settings of Lo-1 (ISO 50 equivalent), Hi-1 (ISO 3200 equivalent) and Hi-2 (ISO 6400 equivalent) extend versatility.
Continuous shooting at up to 5 fps at full FX-format resolution
Commercial image quality teams with speed and handling to create new shooting possibilities—in the studio or on location.
1,005-Pixel 3D Colour Matrix Metering II with Scene Recognition System
Two Nikon-exclusive technologies provide intelligent auto exposure capabilities, along with refined auto white balance detection and faster, more accurate AF performance.
Rugged, durable and precise magnesium-alloy construction
Effectively protected from invasive dust, moisture and electromagnetic interference with a self-diagnostic shutter mechanism tested to exceed 300,000 cycles.
Virtual Horizon Graphic Indicator
Storage Media
CompactFlash© (CF) (Type I/II, compliant with UDMA)
MicroDrive©
Top Continuous Shooting Speed at full resolution
Monitor Type
Super Density
Wide Viewing Angle TFT-LCD
Battery / Batteries
EN-EL4 Lithium-ion Battery
EN-EL4a Lithium-ion Battery
Approx. Dimensions (Width x Height x Depth)
Picture Angle

Equivalent to angle produced by lens focal length (1/5 times when DX format is selected)

Effective Pixels

Sensor Size

Image Sensor Format

Image Sensor Type

Total Pixels

Dust-Off Reference Photo

Image Area (pixels)

FX-format
(L)

6,048 x 4,032

5:4 format (30 x 24)
(L)

5,056 x 4,032

DX-format
(L)

3,968 x 2,640
File Format Still Images

Compressed 12/14-bit NEF (RAW, Compressed): approx. 45-60 percent




Compressed 12/14-bit NEF (RAW, Lossless compressed): approx. 60-80 percent




JPEG: JPEG-baseline-compliant; can be selected from Size Priority and Optimal Quality




TIFF (RGB)




Uncompressed 12/14-bit NEF (RAW)




WAV

Storage Media

CompactFlash© (CF) (Type I/II, compliant with UDMA)




MicroDrive©

Card Slot

2 CompactFlash© (CF) cards

File System

Compliant with

DCF (Design Rule for Camera File System) 2.0




DPOF (Digital Print Order Format)




EXIF 2.21 (Exchangeable Image File Format for Digital Still Cameras
Viewfinder

SLR-type with fixed eye-level pentaprism

Viewfinder Frame Coverage

Viewfinder Magnification

Viewfinder Eyepoint

Viewfinder Diopter Adjustment

Focusing Screen

BriteView Clear Matte VI - Type B

Interchangeable Focusing Screens

BriteView Clear Matte VI - Type B




Clear Matte VI - Type E

Reflex Mirror

Mirror Lock Up
Lens Aperture

Instant-return type with depth-of-field preview button

Depth-of-field Control

Lens Compatibility at a Glance***

AF-S or AF lenses fully compatible




Metering with AI lenses

Compatible Lenses

AF NIKKOR other than type G or D*2: All functions supported except 3D Colour Matrix Metering II




AI-P NIKKOR: All functions supported except autofocus and 3D Colour Matrix Metering II




DX AF NIKKOR: All functions supported except FX-format (36x24)/5:4 (30x24) image size




Non-CPU AI NIKKOR: Can be used in exposure modes A and M; electronic rangefinder can be used if maximum aperture is f/5.6 or faster; Colour Matrix Metering and aperture value display supported if user provides lens data




Type G or D AF NIKKOR: All functions supported
Shutter Type

Electronically controlled vertical-travel focal-plane

Fastest Shutter Speed

Slowest Shutter Speed

Flash Sync Speed

Bulb Shutter Setting

Shutter Release Modes

Continuous low-speed [CL] mode; 1-4 frames per second




Continuous high-speed [CH] mode; 5 frames per second




Live View [LV] mode




Mirror-up [Mup] mode




Self-timer mode




Single-frame [S] mode

Continuous Shooting Options

FX-format
CH: Up to

5

frames per second


CL: Up to

4

frames per second


5:4 format
CH: Up to

5

frames per second


CL: Up to

4

frames per second


DX-format
CH: Up to

7

frames per second


CL: Up to

5

frames per second


Top Continuous Shooting Speed at full resolution

Self-timer

2, 5, 10, 20 sec.


Timer duration electronically controlled
Exposure Metering System

Metering Range

0 to 20 EV (3D colour matrix or centre-weighted metering)




2 to 20 EV (Spot metering at ISO 100 equivalent, f/1.4 lens at 20°C/68°F)

Exposure Meter Coupling

Exposure Modes

Aperture-Priority Auto (A)




Manual (M)




Programmed Auto with flexible Program (P)




Shutter-Priority Auto (S)

Exposure Compensation

Exposure Bracketing

2 to 9 frames in steps of 1/3, 1/2, 2/3 or 1 EV

Exposure Lock

Yes




Luminosity locked at detected value with AE-L/AF-L button

Picture Control

Monochrome




Neutral




Nine User-customizable Settings




Standard




Vivid
ISO Sensitivity

Lowest Standard ISO Sensitivity

Highest Standard ISO Sensitivity

Lowest Expanded ISO Sensitivity

Lo-1 (ISO 50 equivalent, in steps of 1/3, 1/2, 1 EV)

Highest Expanded ISO Sensitivity

Hi-2 (ISO 6400 equivalent)

Expanded ISO Sensitivity Options

Lo-1 (ISO 50 equivalent) in 1/3, 1/2 or 1 EV




Hi-1 (ISO 3200 equivalent)




Hi-2, (ISO 6400 equivalent)

Long Exposure Noise Reduction

High ISO Noise Reduction
Single-point AF Mode

Dynamic AF Mode

Number of AF points: 9, 21, 51 and 51 (3D-tracking)

Auto-area AF Mode

Autofocus System

51 focus points (15 cross-type sensors)




AF fine adjustment possible




Detection range: EV -1 to EV +19 (ISO 100 equivalent, at normal temperature: 20°C/68°F)




Focal-plane contrast [in LiveView (Tripod) mode]




Nikon Multi-CAM 3500FX autofocus module




Autofocus TTL phase detection

Focus Lock

AE-L/AF-L button




Half press of shutter-release button (single-point AF in AF-S)

Focus Modes

Continuous-servo (C)




Manual




Single-servo AF (S)

Maximum Autofocus Areas/Points

Autofocus Fine Tune
Flash Bracketing

2 to 9 frames in steps of 1/3, 1/2, 2/3 or 1 EV

X-Sync Speed

Top FP High Speed Sync

Flash Control

i-TTL Balanced fill-flash, standard i-TTL flash for digital SLR

Flash Sync Modes

Front-curtain sync (normal)




Rear-curtain sync




Red-Eye reduction




Red-Eye reduction with slow sync




Slow sync

Accessory Shoe

Nikon Creative Lighting System (CLS)

Flash Sync Terminal
White Balance

Auto (2 types)




Auto (TTL white balance with 2,016-pixel RGB sensor)




Cloudy




Direct Sunlight




Fine Tune by Kelvin colour temperature setting (2,500 K to 10,000K)




Flash




Fluorescent (7 types)




Incandescent




Preset manual (up to 5 values can be stored)




Seven manual modes with fine-tuning




Shade

White Balance Bracketing
Monitor Size

Monitor Resolution

Monitor Type

Super Density




Wide Viewing Angle TFT-LCD

Monitor Angle of View

170

-degree wide-viewing angle

Monitor Adjustments

Virtual Horizon Camera Indicator
Playback Functions

Auto Image Rotation




Full Frame




Highlight Point Display




Histogram Display




Shooting Data




Slideshow




Thumbnail (4, 9 or 16 segments)




Voice Memo




Zoom

In-Camera Image Editing

Colour Balance




D-Lighting




Filter Effects




Image Overlay




Monochrome




Red-Eye Correction




Side-by-Side Comparison




Trim

Image Comment

Voice Memo Function
Interface

10-pin Terminal




HDMI




Hi-speed USB




NTSC




PAL

Wi-Fi Functionality

FTP file transfer available and PTP/IP with optional WT-4A (IEEE 802.11 a/b/g)

GPS

GP-1 GPS unit (sold separately)

Save/Load Camera settings
My Menu

Recent Settings

Supported Languages

Chinese (Simplified and Traditional)




Dutch




English




Finnish




French




German




Italian




Japanese




Korean




Polish




Portuguese




Russian




Swedish




Spanish

Date, Time and Daylight Savings Time Settings

World Time Setting
Battery / Batteries

EN-EL4 Lithium-ion Battery




EN-EL4a Lithium-ion Battery

Battery Life (shots per charge)

AC Adapter

Battery Charger

MH-21 Quick Charger




MH-22 Quick Charger
Tripod Socket

Approx. Dimensions (Width x Height x Depth)

Approx. Weight
Battery

Supplied Software

Optional Accessories

EH-6 AC Adapter




DK-17M Magnifying Eyepiece




Camera Control Pro 2




Capture NX 2 Software




Image Authentication Software
Speedlights/Flashes

Stereo Microphone

Eyepieces and Viewfinders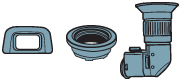 Remotes and Releases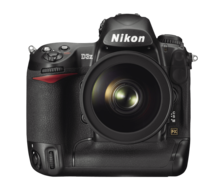 NIKKOR Lenses

Optimized for FX Format but compatible with extensive range of NIKKOR lenses.
GPS Unit

Cases/Straps

Power Accessories

Wireless Transmitters

Cords & Cables

D3x, very glad I have one.
Got my D3x used in incredible condition, Love my D800 (hate the video and popup flash) so I bought the D3x. Wish Nikon was still making the D3x, perfect camera that still has a huge market demand. Hope it is replaced with an equal camera and no video.
January 1, 2015
WOW What a differance
I own both the D3X and The D3S and wow the two gives me the low light with great quality and low noise the D3X has great resolution and a very large file to work with. Some of the prints that I do are 2' X 3' and all of the customers that see them are suprised at the clarity. I do rapid shots at times and the sharpness between frames is second to none. Both are great cameras and I won't trade them for the world.
September 21, 2012
Blown away, a work of art to create art.
As I try to sit down and write a review I find myself asking questions of why I purchased this piece of equipment?, well in a nut shell from starting out in the Digital world with a Nikon D70 to a D200 then D3 and now D3x I find myself with a camera that has pretty much covered all the requirements needed to have in a photographers hands a portable Photo Studio and Lab, coupled to Nikkor Stellar Glass it is a winners combination in a DSLR 35mm format. I find myself having a little complaint with ISO that it falls short in the higher ranges above 600 starts to get pretty noisy in my opinion when trying to shoot natural light night short shutter duration shots, in that my older D3 out performs the D3x in higher ISO non noise issues but sacrifice the mega pixels that the D3x out shines in, if Nikon could have had the same ISO range as the D3 or the D3s has, this review would be much shorter than it is. I have had my D3x for just over a year and my D3 since April of 2008 and these two cameras are very well constructed tanks, yes tanks! they are very well constructed and will take some abuse in rigorous shooting conditions, from weddings to mountainous landscape shooting, and from very cold temps to very warm, and haven't had any issues with slow dragging shutters from the cold or electronics failing from heat issues. The controls are pretty much laid out great and if you have had any other Nikon Digital SLR's then navigating the external controls are no real issue, but sub menus are somewhat different then lets say a D200, the D3x just has more of them and choices to make in exposure and metering with to many to list here type of controls that will make you stumble backwards in a cold sweat at first trying to remember what control you just changed and were it was? lol but in no time it's easy to learn sub menus and how quickly they are to pull up. I cant wait to see the next line of Pro range camera bodies to show up in the line up, since the introduction of the D4, I wonder if a D4x will pop up with 32 mega pixels and frankly I really don't see a need to go to far beyond the 24 the D3x has, I am not into having video in my DSLR's but that is my opinion and don't see the need in this high end of a camera but for those who do, I think a D4xs version might be a good idea then? I can't say enough about this Camera body that others have already said, but if you want one powerful tool in your camera bag then this is the one.
February 2, 2012
Incredible Image Quality & Wonderful Ergonomics
Nikon user for nearly 30 years. I just love this camera, absolutely love it. Already owned a D3 when I bought the D3x, I find I only use the D3 now in extreme low light situations or when I need a super-high fps rate. Images are super-clear with minimal noise, even with 30sec or longer exposures. It is great for studio work, great for landscapes....... basically I have not found anything this camera does not excel at unless you cover something like sporting events where a fast frame rate or high ISO is needed. Image quality is second to none. In fact, as rated by the largest software developer of lens correcting software, only the highest resolution (costing $40K+) medium format backs score higher for image quality. This is an incredible camera!
January 30, 2012
D3X is easy to operate
The D3X produces film quality. The image size is mind boggling and the ease of operation is so simple. I can operate the D3X easier than a P&S camera. Along with the use on Nikon Capture NX2 to process the RAW NEF captures is unbeatable. The D3X is as close to using a view camera as I have ever experienced. If were to compare the D3X to an automobile it would have to be compares to a 12 cylinder Mercedes Benz with all of the features in that high end model.
September 22, 2011
Product Registration
Registering your Nikon product allows us to send you (with your permission) important updates, service information and helpful hints, and it makes it easier should you ever need to call in for help.
Register your product online now.