An optical masterpiece: the ultimate ultra-wide-angle zoom.
With a fast fixed maximum aperture of f/2.8, the award-winning AF-S NIKKOR 14–24mm f/2.8G ED delivers truly superlative performance in any situation. Nikon's exclusive lens technologies and innovations in optical design deliver outstanding sharpness, color and contrast, even in backlit conditions. Tough, reliable, simply exceptional—this is essential glass for serious photographers who demand the best photos and HD videos.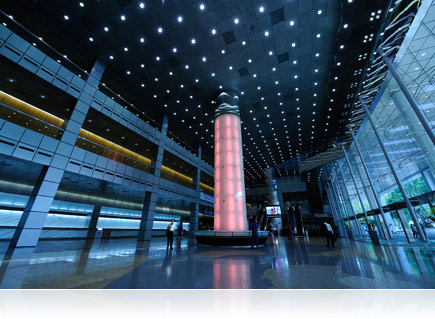 Unrivaled performance
A lens in a class of its own
The fast, ultra-wide-angle AF-S Zoom-NIKKOR 14–24mm f/2.8G ED is optimized for edge-to-edge sharpness on both FX- and DX-format Nikon D-SLR cameras. It combines the latest Nikon lens technologies, innovations in optical design and the rich heritage of NIKKOR glass to deliver truly superlative performance in any situation.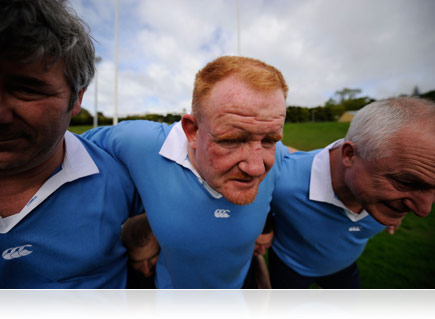 Engineered for pros
Advanced, durable and reliable
The AF-S Zoom NIKKOR 14–24mm f/2.8G ED's rugged construction and professional-grade dust and moisture resistance withstand even the most trying conditions. Nikon's exclusive Silent Wave Motor (SWM) and Internal Focusing (IF) technologies enable ultra high-speed autofocusing with exceptional accuracy and powerful, super-quiet operation. Nano Crystal Coat (N) minimizes ghosting and flare, and Aspherical Lens Elements (AS) virtually eliminates coma and other types of aberration—even when used at the largest apertures. The AF-S Zoom NIKKOR 14–24mm f/2.8G ED draws the highest level of performance from advanced D-SLR cameras.
Silent Wave Motor
AF-S NIKKOR lenses feature Nikon's Silent Wave Motor, which represents a significant advance in AF lens technology.
Nano Crystal Coat
An anti-reflective coating developed by Nikon that virtually eliminates internal lens element reflections across a wide range of wavelengths.
ED (Extra-Low Dispersion) Glass
An optical glass developed by Nikon that is used with normal optical glass in telephoto lenses to obtain optimum correction of chromatic aberrations.
AS
AS stands for Aspherical lens elements. This type of lens utilizes non-spherical surfaces on either one or both sides of the glass in order to eliminate certain types of lens aberration.
M/A
Select NIKKOR lenses have a focusing mode which allows switching from automatic to manual focusing with virtually no lag time by simply turning the focusing ring on the lens. This makes it possible to seamlessly switch to fine manual focusing while looking through the viewfinder.
IF Lens
A NIKKOR lens in which only the internal lens group shifts during focusing. Thus, IF NIKKORS do not change in size during AF operation, allowing for compact, lightweight lenses capable of closer focusing distances. These lenses will be designated with the abbreviation IF on the lens barrel.
Approx. Dimensions
(
131.5
mm (Diameter x Length)
)
Mount Type

Focal Length Range

Zoom Ratio

Maximum Aperture

Minimum Aperture

Format

Maximum Angle of View (DX-format)

Minimum Angle of View (DX-format)

Maximum Angle of View (FX-format)

Minimum Angle of View (FX-format)

Maximum Reproduction Ratio

Lens Elements

Lens Groups

Compatible Format(s)

FX




DX




FX in DX Crop Mode




35mm Film

Diaphragm Blades

Distance Information

Nano Crystal Coat

ED Glass Elements

Aspherical Elements

Super Integrated Coating

Autofocus

AF-S (Silent Wave Motor)

Internal Focusing

Minimum Focus Distance

Focus Mode

G-type

Approx. Dimensions

(

131.5

mm (Diameter x Length)

)

Approx. Weight
Wow is all I can say
The only lens lacking after decades of enthusiast photography -- wide angle. Here's one of the many payoffs for being a "Nikon guy". Cannon doesn't have anything close to this solution. We've had it almost a year and thousands of photos demonstrate there is nothing like this high quality wide angle lens for certain situations. Family gatherings, tripod in corner, capturing the whole room, capturing the whole moment, with amazing depth of field (some folks say it's not for this, more for the next comment, but I see high value in the indoor family shots that cannot be achieved any other way). Then there is the get right up in there for the high impact shot. Been working this angle (pun intended) for family shots, awesome pet shots, landscape / flower close-ups, night sky (wow) shots -- all with very high impact. This is not a fisheye lens. Straight lines are straight. It is awesome. Love this lens. And as I'm always quick to point out, glass holds it's value, camera bodies don't. Glass makes all the difference in the world in 30 years from now looking back at the kids. Enough said!
October 4, 2014
My "Drama" lens
I've been using this lens on a working basis for a couple of years, and it's quickly become the favorite lens in my bag. On a full-frame (FX) body, you can't beat the kinds of angles you can get for dramatic effect (see samples). The edge-to-edge sharpness is better than any other lens I use, and that says a lot because it's all Nikkor glass. When zoomed all the way out to 14mm, you're going to get some distortion, but that's to be expected at that angle of view. That's what gives you that dramatic perspective - use it to your advantage. This lens inspires a special kind of shooting. Practice with it to develop a style that normal lenses just don't get.
May 29, 2014
Really Sharp Lens
The first time out of the box I took a few sample shots and was sold. This lens produces extremely sharp images. You have to be aware of your horizon or you will get major distortion, but then again you may want that. It is heavy, lots of glass to produce the sharp image. As for a wide angle lens, this beats them all, get close to your subject and you will get very satisfying results. I have read some reviews about the lack of filter mounting capabilities, the colors are bright and vivid, just know your set up, and avoid having the light source at a 90 degree as it will make you metering difficult if in matrix. This lens is well worth the money if you plan on making large prints.
April 10, 2014
Used the 14-24 with D800 and built in Flash
While I am very happy with the quality of the pictures with this lens. A few days ago wanted to shoot a frame with this wide lens in a windy area, as I did not want to change lenses in that dusty atmosphere decided to proceed with the 14-24 wide and had to use the built-in flash to fill in a face. It was strange to see the barrel of the lens cast a shadow in the picture,
January 27, 2014
Soft images at F2.8-F5.6
I purchased my 14-24mm approximately a year ago. Used 2-3x only. Recently came back from Yosemite NP where I had to switch to my 24-70mm F2.8. The images I got with the 14-24mm were unusable at all mm ranges when using F2.8-5.6. The images became usable only when stopped down to F8 or higher. I was using a tripod and ballhead with cable release. Have contacted Nikon to get their thoughts.
January 19, 2014
Product Registration
Registering your Nikon product allows us to send you (with your permission) important updates, service information and helpful hints, and it makes it easier should you ever need to call in for help.
Register your product online now.