An optical masterpiece: the ultimate ultra-wide-angle zoom.
With a fast fixed maximum aperture of f/2.8, the award-winning AF-S NIKKOR 14–24mm f/2.8G ED delivers truly superlative performance in any situation. Nikon's exclusive lens technologies and innovations in optical design deliver outstanding sharpness, color and contrast, even in backlit conditions. Tough, reliable, simply exceptional—this is essential glass for serious photographers who demand the best photos and HD videos.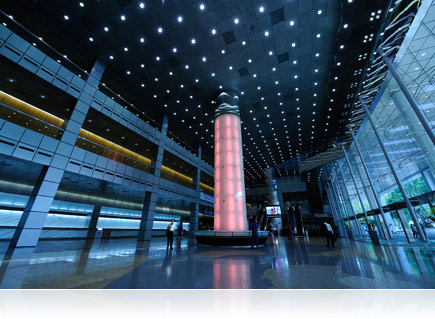 Unrivaled performance
A lens in a class of its own
The fast, ultra-wide-angle AF-S Zoom-NIKKOR 14–24mm f/2.8G ED is optimized for edge-to-edge sharpness on both FX- and DX-format Nikon D-SLR cameras. It combines the latest Nikon lens technologies, innovations in optical design and the rich heritage of NIKKOR glass to deliver truly superlative performance in any situation.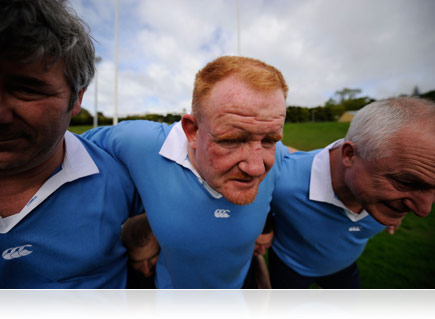 Engineered for pros
Advanced, durable and reliable
The AF-S Zoom NIKKOR 14–24mm f/2.8G ED's rugged construction and professional-grade dust and moisture resistance withstand even the most trying conditions. Nikon's exclusive Silent Wave Motor (SWM) and Internal Focusing (IF) technologies enable ultra high-speed autofocusing with exceptional accuracy and powerful, super-quiet operation. Nano Crystal Coat (N) minimizes ghosting and flare, and Aspherical Lens Elements (AS) virtually eliminates coma and other types of aberration—even when used at the largest apertures. The AF-S Zoom NIKKOR 14–24mm f/2.8G ED draws the highest level of performance from advanced D-SLR cameras.
Silent Wave Motor
AF-S NIKKOR lenses feature Nikon's Silent Wave Motor, which represents a significant advance in AF lens technology.
Nano Crystal Coat
An anti-reflective coating developed by Nikon that virtually eliminates internal lens element reflections across a wide range of wavelengths.
ED (Extra-Low Dispersion) Glass
An optical glass developed by Nikon that is used with normal optical glass in telephoto lenses to obtain optimum correction of chromatic aberrations.
AS
AS stands for Aspherical lens elements. This type of lens utilizes non-spherical surfaces on either one or both sides of the glass in order to eliminate certain types of lens aberration.
M/A
Select NIKKOR lenses have a focusing mode which allows switching from automatic to manual focusing with virtually no lag time by simply turning the focusing ring on the lens. This makes it possible to seamlessly switch to fine manual focusing while looking through the viewfinder.
IF Lens
A NIKKOR lens in which only the internal lens group shifts during focusing. Thus, IF NIKKORS do not change in size during AF operation, allowing for compact, lightweight lenses capable of closer focusing distances. These lenses will be designated with the abbreviation IF on the lens barrel.
Approx. Dimensions
(
131.5
mm (Diameter x Length)
)
Mount Type

Focal Length Range

Zoom Ratio

Maximum Aperture

Minimum Aperture

Format

Maximum Angle of View (DX-format)

Minimum Angle of View (DX-format)

Maximum Angle of View (FX-format)

Minimum Angle of View (FX-format)

Maximum Reproduction Ratio

Lens Elements

Lens Groups

Compatible Format(s)

FX




DX




FX in DX Crop Mode




35mm Film

Diaphragm Blades

Distance Information

Nano Crystal Coat

ED Glass Elements

Aspherical Elements

Super Integrated Coating

Autofocus

AF-S (Silent Wave Motor)

Internal Focusing

Minimum Focus Distance

Focus Mode

G-type

Approx. Dimensions

(

131.5

mm (Diameter x Length)

)

Approx. Weight
AF-S NIKKOR 14-24mm f/2.8G ED
108
108
A Dream Come True
It is a lens whose sharp images and full coverage without deterioration from edge to edge are without parallel in my experience. This is undoubtedly the best lens of any kind I have used or purchased. To see its full capability, use a weighted, stable tripod, Nikon Camera Control Pro 2 software, low ISO in a naturally lit room at dusk or later, with a timed exposure at f/2.8 on a camera like my D800. Then explore the result for hours at up to 200% magnification. You will not be disappointed. But, note that to get full performance, a carefully leveled camera held steady at fast shutter speed or on a stable tripod when that is impractical is needed.
November 15, 2013
This is a special lens
When I see reviews that are overwhelmingly positive for any product, I try really hard not to join in the chorus of praise with just another "Great lens" review. So, here are some of the already-stated down-sides to this lens: It's heavy, it's bulky and it can't take a filter. One other thing that has been mentioned but not emphasized - light leaks in from weird angles and I think it might have something to do with the way the hood is designed. The hood is a petal shape and the corners may go too deep allowing light to come in from the four corners. You can notice some smudges in the photo below of the star-field and tree tops. These happen when the subject is dark but there are light sources "off camera". The up-sides to this lens are legion. It takes sharp sharp sharp photos in the worst lighting conditions and produces amazing colours with no hint of washout. Even at 14 mm, the distortion is minimal in most compositions. I take my best shots with this lens even though I probably only use it for 1 in 10 pictures. When I show the photos below, I'm always told that I did a great job Photoshop'ing the shots with the Milky Way. I have no way of convincing people that there's zero post processing on any of these pictures. None. Zilch. I take the Photoshop comments as a compliment to the lens. This is not a "snapshot of family vacations" lens or a selfy portrait taking lens. But if you're looking for a lens that will unleash some creativity in your compositions, this is the best that I have encountered for that.
August 6, 2013
great lens!!
Most aspects of this lens have been covered in other reviews. I will just say, yes, it is a great lens!! I will add this , in regards to the 'exposed' front element. It is a very exposed front element, and some are worried about scratching it. Well, I have to say, so far I have banged that glass twice, and it didn't leave a scratch on it. The most recent, I swung the camera to take a shot out of a cockpit window, and caught the map holder on the control column ... a sort of side/sliding blow off the front element of the lens ... in looking at it, I though there was a scratch ... after a cleaning with a cloth, it turned out that it took paint off the map holder, and there was no damage to the lens. So, while I'm sure one could end up scratching it, that front element is far more resilient than most would assume.
August 4, 2013
Perfection
That's what describes this lens! I've been waiting too long to buy this lens and the whole time I've been thinking if it is worth the money. What about the BIG front crystal? What about the weight? What about the lens' filters? etc. At last I bought it, even though I still consider myself a beginner! Yes there's a big front crystal, yes it's a heavy lens and yes there's that filter problem! What I think? It's a pro lens! If it wasn't heavier because of ALL those crystals it has inside what would it be? Its sharpness is JUST incomparable. Its colors are extremely vivid even at night. Great contrast, ULTRA-WIDE. Note that I own a D7000 and that I haven't seen more than half of its potentials yet! I can't imagine how it performs on a full frame DSLR! It's a difficult lens to learn since it's professional! It's great for landscape, for tall and big buildings since it can capture the whole thing (with perspective). I have also taken some great portrait and even close-up pictures with this lens! Just perfect! Finally, there's a slight (and when I say slight I mean very slight) distortion (of course), since it's ULTRA-wide, which I personally think is a tiny problem and you can easily correct it if it bothers you! I don't think there's a lens with a maximum angle of view of 90° (on a DX) and 114° (on a FX) with such a slight distortion. I haven't regret buying this lens and I don't think I ever will.
August 1, 2013
My go-to lens
Of all the gear in my bag this lens is my prime shooter. I dos wonders with distortion, is fantastic for small work environments, and at a uncommon focal length it it perfect for creative work too. As a press/sports photographer this lens allows me to focus on the story without losing the environment. When it comes to sharpness, this lens comes close to rivaling midrange prime lenses and it has very little falloff and no visible vignetting. I will also give kudos for having the strongest front element of any lens I own It to this day does not have a single scratch visible (under a magnifying glass) even though It has unfortunately found itself in some odd situations (one where it accidentaly hit a metal pole so hard that a piece of metal was stuck to the front element) This lens is not without beefs however. Unlike my 17-35mm or Dx 10.5mm this lens tens to flare more when a light source (the sun) enters my frame. Issue #2 is that this lens distorts a bit when coupled to a DX body (not that you should be using one) but when I put it on my D7000 it seems to have a bit of falloff on the edges not seen on my D700/N80 or friend's Fx bodies. Issue #3 is both a question and a complaint... who thought it was a good ides to not manufacture a lip on the lens barrel for the lenscap to hug. I have wasted hours looking for that lenscap because it will just "fall off". The lenscap over time becomes loose and will eventually become loose enough to not stay on properly (you will especially notice this if you shoot with the lens everyday. That story above wouldn't have happened if the cap had bothered to stay on. Issue #4 Is not really an issue, but being a superwide It might be helpful to mention that this lens has a distortion quirk. While you have to work to get any linear distortion (it is very good at that) the lens will "keystone" or accentuate the perspective of an object. It is more noticeable on a unorganic object and if used correctly may help your photography but it does exist
June 22, 2013
Product Registration
Registering your Nikon product allows us to send you (with your permission) important updates, service information and helpful hints, and it makes it easier should you ever need to call in for help.
Register your product online now.