Storage Media
CompactFlash© (CF) (Type I, compliant with UDMA)
SD
SDHC
SDXC
Top Continuous Shooting Speed at full resolution
Movie
Full HD 1,920x1,080 / 30 fps
Full HD 1,920x1,080 / 24 fps
HD 1,280x720 / 30 fps
HD 1,280x720 / 24 fps
HD 1,280x720 / 60 fps
Monitor Type
Wide Viewing Angle TFT-LCD
Battery / Batteries
EN-EL15 Lithium-ion Battery
Approx. Dimensions (Width x Height x Depth)
Effective Pixels

Sensor Size

Image Sensor Format

Image Sensor Type

Total Pixels

Dust-reduction system

Dust-Off Reference Photo

Image Area (pixels)

FX-format
(L)

7,360 x 4,912

1:2 format (30 x 20)
(L)

6,144 x 4,080

5:4 format (30 x 24)
(L)

6,144 x 4,912

DX-format
(L)

4,800 x 3,200
File Format Still Images

JPEG: JPEG-Baseline compliant with fine (approx 1:4), normal (approx 1:8), or basic (approx 1:16) compression




NEF (RAW): lossless compressed 12 or 14 bit, lossless compressed, compressed or uncompressed




TIFF (RGB)




JPEG: JPEG-baseline-compliant; can be selected from Size Priority and Optimal Quality

Storage Media

CompactFlash© (CF) (Type I, compliant with UDMA)




SD




SDHC




SDXC

Card Slot

1 CompactFlash© (CF) card and 1 Secure Digital (SD) card

File System

Compliant with

DCF (Design Rule for Camera File System) 2.0




DPOF (Digital Print Order Format)




EXIF 2.3 (Exchangeable Image File Format for Digital Still Cameras




PictBridge
Viewfinder

Eye-level pentaprism single-lens reflex viewfinder

Viewfinder Frame Coverage

FX (36x24):

100% Horizontal and 100% Vertical

Approx.


1.2x (30x20):

97% Horizontal and 97% Vertical

Approx.


DX (24x16):

97% Horizontal and 97% Vertical

Approx.


5:4 (30x24):

97% Horizontal and 97% Vertical

Approx.

Viewfinder Magnification

Viewfinder Eyepoint

Viewfinder Diopter Adjustment

Built-in diopter adjustment (-3 to +1 m¯¹)

Focusing Screen

Type B BriteView Clear Matte Mark VIII with AF area brackets (grid lines can be displayed)

Reflex Mirror

Mirror Lock Up
Lens Aperture

Depth-of-field Control

Lens Compatibility at a Glance***

AF-S or AF lenses fully compatible




Metering with AI lenses

Compatible Lenses

AF NIKKOR other than type G or D*2: All functions supported except 3D Colour Matrix Metering III




AI-P NIKKOR: All functions supported except autofocus and 3D Colour Matrix Metering III




DX AF NIKKOR: All functions supported except FX-format (36x24)/5:4 (30x24) image size




Non-CPU: Usable in [A] or [M] mode Centre-Weighted or Spot Metering; Electronic Rangefinder usable with lens with maximum aperture of f/5.6 or faster




Type G or D AF NIKKOR: All functions supported
Shutter Type

Electronically controlled vertical-travel focal-plane

Shutter Speed

Fastest Shutter Speed

Slowest Shutter Speed

Flash Sync Speed

Up to

1/250 sec.




Synchronizes with shutter at 1/320s or slower (flash range drops at speeds between 1/250 and 1/320s)

Bulb Shutter Setting

Shutter Release Modes

Continuous low-speed [CL] mode; 1-4 frames per second




Continuous high-speed [CH] mode; 4 frames per second




Mirror-up [Mup] mode




Quiet Shutter Release




Self-timer mode




Single-frame [S] mode

Continuous Shooting Options

FX-format
CH: Up to

4

frames per second


CL: Up to

4

frames per second


5:4 format
CH: Up to

4

frames per second


CL: Up to

4

frames per second


DX-format
CH: Up to

5

frames per second


CL: Up to

5

frames per second


1:2 format
CH: Up to

5

frames per second


CL: Up to

5

frames per second


Top Continuous Shooting Speed at full resolution

Self-timer

2, 5, 10, 20 sec.


Timer duration electronically controlled
Exposure Metering System

TTL exposure metering using 91,000-pixel RGB sensor

Metering Method

Centre-weighted: Weight of 75% given to 8mm circle in centre of frame




Matrix: 3D Colour Matrix Metering III (type G and D lenses); Colour Matrix Metering III (other CPU lenses)




Spot: Meters 4mm circle (about 1.5% of frame) centered on selected focus point

Metering Range

0 to 20 EV (3D colour matrix or centre-weighted metering)




0 to 20 EV (spot metering)

Exposure Meter Coupling

Exposure Modes

Aperture-Priority (A)




Manual (M)




Programmed auto with flexible program (P)




Shutter-Priority (S)

Exposure Compensation

±5 EV in increments of 1/3, 1/2 or 1 EV

Exposure Bracketing

2 to 9 frames in steps of 1/3, 1/2, 2/3 or 1 EV

Exposure Lock

Picture Control

Landscape




Monochrome




Neutral




Portrait




Standard




User-customizable Settings




Vivid
ISO Sensitivity

Lowest Standard ISO Sensitivity

Highest Standard ISO Sensitivity

Lowest Expanded ISO Sensitivity

Highest Expanded ISO Sensitivity

Hi-2 (ISO 25,600 equivalent)

Expanded ISO Sensitivity Options

Lo-1 (ISO 50 equivalent), Hi-1 (ISO 12,800 equivalent), Hi-2 (ISO 25,600 equivalent)

Long Exposure Noise Reduction

High ISO Noise Reduction

Active D-Lighting

Auto




Extra High




High




Normal




Low




Off

D-Lighting Bracketing

2 frames using selected value for one frame




3–5 frames using preset values for all frames
Single-point AF Mode

Dynamic AF Mode

Number of AF points: 9, 21, 51 and 51 (3D-tracking)

Auto-area AF Mode

Autofocus System

Nikon Advanced Multi-CAM 3500FX autofocus sensor module with TTL phase detection

Detection Range

-2 to 19 EV (ISO 100, 68°F/20°C)

Lens Servo

Autofocus (AF): Single-servo AF (AF-S); continuous-servo AF (AF-C); auto AF-S/AF-C selection (AF-A); predictive focus tracking activated automatically according to subject status




Manual focus (MF): Electronic rangefinder can be used

AF-area Mode

9, 21 or 51 point Dynamic-area AF




Auto-area AF




Single-point AF




3D-tracking (51 points)

Focus Lock

Focus can be locked by pressing AE-L/AF-L button




Focus can be locked by pressing shutter-release button halfway (single-servo AF)

Focus Modes

Auto AF-S/AF-C selection (AF-A)




Continuous-servo (AF-C)




Face-Priority AF available in Live View only and D-Movie only




Full-time Servo (AF-A) available in Live View only and D-Movie only




Manual (M) with electronic rangefinder




Normal area




Single-servo AF (AF-S)




Wide area

Maximum Autofocus Areas/Points

Autofocus Sensitivity

-2 to +19 EV (ISO 100, 20°C/68°F)

Autofocus Fine Tune
Built-in Flash

Flash Bracketing

2 to 9 frames in steps of 1/3, 1/2, 2/3, or 1 EV

Built-in Flash Distance

X-Sync Speed

Top FP High Speed Sync

Flash Control

TTL: i-TTL flash control using 91,000-pixel RGB sensor are available with built-in flash and SB-910, SB-900, SB-700, or SB-400; i-TTL balanced fill-flash for digital SLR is used with matrix and centre-weighting metering, standard i-TTL flash for digital SLR with spot metering

Flash Sync Modes

Front-curtain sync (normal)




Rear-curtain sync




Red-Eye reduction




Red-Eye reduction with slow sync




Slow sync

Flash Compensation

-3 to +1 EV in increments of 1/3, 1/2 or 1 EV

Flash-ready Indicator

Lights when built-in flash or optional flash unit such as SB-910, SB-900, SB-400, SB-80DX, SB-28DX or SB-50DX is fully charged

Accessory Shoe

Nikon Creative Lighting System (CLS)

Built-in flash Commander Mode




CLS Supported

Flash Sync Terminal
White Balance

Auto (2 types)




Choose colour temperature (2500K–10000K)




Cloudy




Direct Sunlight




Flash




Fluorescent (7 types)




Incandescent




Preset manual (up to 4 values can be stored)




Shade

White Balance Bracketing

2 to 9 exposures in increments of 1, 2 or 3 EV
Live View Shooting

Photography Live View Mode




Movie Live View Mode

Live View Lens servo

Autofocus (AF): Single-servo AF (AF-S); full-time-servo AF (AF-F)




Manual focus (MF)

Live View AF-area mode

Face-priority AF




Wide-area AF




Normal-area AF




Subject-tracking AF

Live View Autofocus

Contrast-detect AF anywhere in frame (camera selects focus point automatically when face-priority AF or subject-tracking AF is selected)
Movie Metering

TTL exposure metering using main image sensor

Movie Frame size (pixels) and frame rate

1280 x 720 (30p): 30 fps (29.97 fps)




1280 x 720 (60p): 60 fps (59.94 fps)




1920 x 1080 (24p): 24 fps (23.976 fps)




1920 x 1080 (30p): 30 fps (29.97 fps)

Movie Maximum recording time

20 minutes at highest quality




29 minutes 59 seconds at normal quality

Movie File Format

Movie Video Compression

H.264/MPEG-4 Advanced Video Coding

Movie Audio recording format

Movie

Full HD 1,920x1,080 / 30 fps




Full HD 1,920x1,080 / 24 fps




HD 1,280x720 / 30 fps




HD 1,280x720 / 24 fps




HD 1,280x720 / 60 fps

Movie Audio

Built-in microphone, monaural




External stereo microphone (optional - sold separately)
Monitor Size

Monitor Resolution

Monitor Type

Wide Viewing Angle TFT-LCD

Monitor Angle of View

170

-degree wide-viewing angle

Virtual Horizon Camera Indicator

Yes




Also visible in LiveView Modes




Also visible in Viewfinder
Playback Functions

Auto Image Rotation




Full-Frame and Thumbnail (4, 9, or 72 images or calendar)




Histogram Display




Image Comment




Movie Playback




Movie Slideshow




Playback with Zoom




Slideshow




Highlights

In-Camera Image Editing

Colour Outline




Colour Sketch




D-Lighting




Distortion Control




Edit Movie




Filter Effects




Fisheye




Image Overlay




Miniature Effect




Monochrome




NEF (RAW) Processing




Perspective Control




Quick retouch




Red-Eye Correction




Resize




Selective Colour




Side-by-Side Comparison




Straighten




Trim




Colour Balance

Image Comment
Interface

HDMI Output: Type C mini-pin HDMI connector




Headphone Connector




NTSC




Stereo Microphone Input




Super Speed USB 3.0

Wi-Fi Functionality

GPS

GP-1 GPS unit (sold separately)

Save/Load Camera settings
Total Custom Settings

My Menu

Recent Settings

Supported Languages

Arabic




Chinese (Simplified and Traditional)




Czech




Danish




Dutch




English




Finnish




French




German




Indonesian




Italian




Japanese




Korean




Norwegian




Polish




Portuguese




Romanian




Russian




Spanish




Swedish




Thai




Turkish




Ukrainian

Date, Time and Daylight Savings Time Settings

World Time Setting
Battery / Batteries

EN-EL15 Lithium-ion Battery

AC Adapter

EH-5b AC Adapter




Requires EP-5B Power Supply Connector

Battery Charger
Tripod Socket

Approx. Dimensions (Width x Height x Depth)

Approx. Weight

Operating Environment
Extend your Creativity and Capabilities
Express yourself creatively with a wide range of accessories, including NIKKOR lenses, Speedlights, adapters, remotes, releases and more.
Speedlights/Flashes

Microphones

Eyepieces/Viewfinders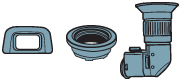 Remotes and Releases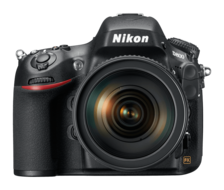 NIKKOR Lenses

Optimized for FX Format but compatible with extensive range of NIKKOR lenses.
GPS Unit

Cases/Straps

Power Accessories

Wireless Accessories & Transmitters

Cords & Cables

Rated

4.4

out of

5

 by

218

reviewers.
Rated

5

out of

5
 by
sgphoto
D800 v D600
I owned a D600 for a year, and was very happy with the results. Unfortunately, mine was plagued with the dust/oil issue, that after 3 separate occasions, and many trips to the repair centre, i paid the difference and got myself a D800. I haven't looked back since, the dynamic range is better than the D600, and the detail is simply incredible. ISO performance is superb for a camera sensor clustered with over 36 million pixels, and is on par with the noise performance i got from the D600. AF is also noticeably faster and accurate, and the build quality is simply amazing, all the buttons fall in the right place. However, the files from the D800 are noticeably slower to process once in Lightroom. Loading a full shoot (depending on your computer; 100+images at a time), can take a very, very long time. When purchasing this camera, be prepared to upgrade your computer (unless its brand new), and buy some external drives. But other than that, this is absolutely a much better camera to use professionally, especially when you dont use the "pray and spray" method, and have a second or two to compose and fire away. Excellent camera, extremely impressed.
November 18, 2013
Rated

5

out of

5
 by
JKOJ
Excellent
I've been nothing but impressed with this camera. It's the best C$2799 I've spent on camera equipment so far. Make sure you have a fast computer, and don't cheap out on a getting a high-speed CF/SD card, as these 75mb (uncompressed) and 45mb (14-bit lossless compressed) NEF files are no laughing matter. Go big (36.3MP) or go home.
July 7, 2013
Rated

5

out of

5
 by
Airee
Epitome of Amazing
I've always been told to get the camera that feels right in your hands. I've contemplated the D4, but found that the price is just not attractive for the features that it has. The D800 has incredible performance, ridiculously stunning image quality and is very comfortable in my small hands. Certainly an incredible piece of technology!
June 23, 2013
Rated

5

out of

5
 by
PhotoJunkie
Well, slap my mama!
I upgraded from the D90 (my first DSLR) to the D800 and as thrilled as I was with the D90, this camera just about sucker-punched me in the head! I love its 36.3 MP and the sheer versatility of changing from FX to DX mode (with the MB-D12 battery grip) for up to 6fps when needed. If I was snap-happy with the D90, you can call me a photo junkie with the D800. Well done, Nikon!
May 22, 2013
Rated

5

out of

5
 by
Abdul
A unique camera at the DSLR world !
Well, where to begine! The D800 is a great camera with a wonderful image quality and sharpness; dynamic range is superior and the 36.3 MP is giving you extra pixels for many tasks. I am using it with (nikkor 14-24mm f/2.8), (Nikkor 24-70mm f/2.8), (Nikkor 70-200mm f/2.8), and (Nikkor 50mm f/1.4D); very satisfied with the results. I would highely recommend this camera over the Nikon D600 for what you get of what you have paid.
May 5, 2013
Product Registration
Registering your Nikon product allows us to send you (with your permission) important updates, service information and helpful hints, and it makes it easier should you ever need to call in for help.
Register your product online now.