;
Key Features
3 Inch, 921,000-dot horizontal Vari-Angle LCD Monitor
Allows for versatile, high quality viewing, high and low vantage points as well as simply for the fun of taking self-portraits.
In-camera HDR (High Dynamic Range)
D5100 combines two exposures to create an image that reveals an extremely wide dynamic range, but with less noise and In scenes with extreme contrasts, such as bright, sunlit clouds and a foreground deep in shadow.
16.2 MP DX-format CMOS sensor
D5100's 16.2MP DX-format CMOS sensor lets you capture astonishing detail and subtleties with outstanding dynamic range for family events, nature scenes and portraits in low light and more. Its high resolution is perfect for making poster sized prints even when cropping the image is necessary.
11-point Autofocus System
D5100 includes 11 focus points including a cross-type sensor to make sure your subject is captured sharply wherever it's located in the frame. Working together with the Scene Recognition System, the camera can keep your main subject in focus even if the composition changes.
EXPEED 2 image processing engine
Nikon's performance-proven EXPEED 2 image processing engine enables lightning-fast data processing and delivers pictures and Full HD D-movies of exceptional image quality.
Scene Auto Selector
When using Live View with Auto mode or Auto (flash off), the D5100 automatically selects the most appropriate Scene Mode, choosing from Portrait, Landscape, Close up, and Night portrait, leaving you more time to concentrate on the shot.
Auto Active D-Lighting
Nikon's in-camera technology restores lost shadow and highlight detail in high contrast scenes—during the exposure.
Nikon Picture Control System
Customize the look and feel of your photos to suit your taste with Nikon's Picture Control System. Choose from six settings: Standard, Neutral, Vivid, Monochrome, Portrait and Landscape.
Instant, in-camera post-production—image and movie editing functions
The D5100's numerous editing functions include resize, NEF (RAW) processing and filter effects, such as Skylight, Warm filter. Along with Quick retouch and Edit movie, there are additional features such as Distortion control and Fisheye without the need for a computer.
In-camera Special Effects mode operates with still images or D-Movies
Incorporates an amazing array of special effects for use when taking still pictures or recording D-Movie Full HD movies. Selective Colour isolates any colour within the scene, capture details in places too dark for your own eyes using Night Vision, create bright images with atmosphere using High Key or emphasize the mood of a scene using Low Key. Miniature Effect makes a scene look like a miniature scale model and Colour Sketch creates colour outlines of the subject.
Full 1080p HD Movies with Full Time Autofocus
Record up to 20 minutes of cinematic-quality Full HD D-Movies at 1080p. The built-in microphone lets you record dialog and background sounds in mono while the external 3.5mm microphone jack lets you attach the Nikon ME-1 Stereo Microphone for full stereo sound.
4 frames per second continuous shooting
With a continuous shooting speed as fast as 4 frames per second, combined with fast power-up, decisive moments are captured easily without annoying shooting lag.
ISO sensitivity 100-6400, expandable to ISO 25,600 equivalent
D5100's CMOS sensor offers a remarkably wide ISO range of ISO 100 to 6400 with reduced noise enabling you to shoot at faster shutter speeds and capture scenes and subjects with less blur. Even handheld shooting and full HD D-movies come out looking great in low light.
16 Automatic Exposure Scene Modes
No matter what your subject matter, the D5100 has a scene mode to match it. Once you've decided on the setting, the D5100 automatically chooses the settings that will provide the best results. With Nikon's Scene Modes, you will never have to worry about complicated camera settings.
420-pixel RGB 3D Colour Matrix Metering II
Nikon's renowned 420-pixel RGB 3D Colour Matrix Metering II, teamed with the exclusive Scene Recognition System, evaluates each scene for unmatched exposure accuracy.
Scene Recognition System
With the 420-pixel RGB 3D Colour Matrix Metering II and CMOS image sensor working together, the D5100 is able to recognize your subject and optimize the auto exposure, autofocus, auto white balance and i-TTL flash control as well as face-priority AF during Live View and D-Movie shooting.
Automatic Image Sensor Cleaning
Uses an ultrasonic process and exclusive Airflow Control combats the accumulation of dust in front of the image sensor, safeguarding image quality shot after shot.
Built-in HDMI ConnectionView your images or D-Movies on an HDTV
Enjoy pictures and movies on your television, and use the TV remote control unit to operate playback.
*HDMI CEC-compatible TV only.
Top Continuous Shooting Speed at full resolution
Movie
HD 1,920x1,080 / 30 fps
HD 1,920x1,080 / 24 fps
HD 1,280x720 / 30 fps
VGA 640x424 / 30 fps
HD 1280x720 / 24 fps
Battery / Batteries
One EN-EL14a Rechargeable Li-ion Battery or EN-EL14 Rechargeable Li-ion Battery
Approx. Dimensions (Width x Height x Depth)
Picture Angle

Nikon DX format (Effective picture angle 1.5x [Approx.] conversion factor)

Effective Pixels

Sensor Size

Image Sensor Format

Image Sensor Type

Total Pixels

Dust-reduction system

Image Area (pixels)

DX-format
(L)

4,928 x 3,264
File Format Still Images

Compressed 14-bit NEF (RAW)




JPEG (Baseline Compliant)

Storage Media

Card Slot

File System

Compliant with

DCF (Design Rule for Camera File System) 2.0




DPOF (Digital Print Order Format)




EXIF 2.3 (Exchangeable Image File Format for Digital Still Cameras
Viewfinder

Eye-level pentamirror single-lens reflex viewfinder

Viewfinder Frame Coverage

Viewfinder Magnification

Viewfinder Eyepoint

Viewfinder Diopter Adjustment

Focusing Screen

Type B BriteView Clear Matte Mark VII screen

Reflex Mirror
Lens Aperture

Lens Compatibility at a Glance***

AF-S Lens Required for Autofocus

Compatible Lenses

AF-S, AF-I: All functions supported




AI-P NIKKOR: All functions supported except 3D colour matrix metering II




IX NIKKOR lenses can not be used




Non-CPU: Can be used in mode M, but exposure meter does not function; electronic range finder can be used if maximum aperture is f/5.6 or faster




Other AF NIKKOR (Excluding lenses for F3AF): All functions supported except 3D Colour Matrix Metering II




Type G or D AF NIKKOR not equipped with an autofocus motor: All functions supported except autofocus




Type D PC NIKKOR: All functions supported except autofocus and some shooting modes.
Shutter Type

Electronically controlled vertical-travel focal-plane

Shutter Speed

1/4000 to 30 sec. in steps of 1/3 EV

Fastest Shutter Speed

Slowest Shutter Speed

Flash Sync Speed

Bulb Shutter Setting

Shutter Release Modes

Continuous




Delayed remote




Quick Response Remote Mode




Quiet shutter-release




Self-timer mode




Single-frame [S] mode

Top Continuous Shooting Speed at full resolution

Self-timer

2, 5, 10, 20 sec.


Timer duration electronically controlled
Exposure Metering System

TTL exposure metering using 420-pixel RGB sensor

Metering Method

Matrix: 3D Colour Matrix Metering II (type G and D lenses); Colour Matrix Metering II (other CPU lenses)

Metering Range

0 to 20 EV (3D colour matrix or centre-weighted metering)




2 to 20 EV (spot metering)

Exposure Meter Coupling

Exposure Modes

Advanced Scene Modes




Aperture-Priority (A)




Auto




Auto (flash off)




Manual (M)




Programmed Auto with flexible Program (P)




Shutter-Priority Auto (S)




Special Effects Mode

Scene Modes

Autumn Colours




Beach / Snow




Blossom




Candlelight




Child




Close-up




Dusk / Dawn




Food




Landscape




Night Landscape




Night Portrait




Party / Indoor




Pet Portrait




Portrait




Sports




Sunset

Exposure Compensation

±5 EV in increments of 1/3 or 1/2 EV

Exposure Bracketing

3 frames ±2EV in 1/3 steps

Exposure Lock
ISO Sensitivity

Lowest Standard ISO Sensitivity

Highest Standard ISO Sensitivity

Highest Expanded ISO Sensitivity

Hi-2 (ISO 25,600 equivalent)

Expanded ISO Sensitivity Options

Hi-1 (ISO 12,800 equivalent)

Long Exposure Noise Reduction

High ISO Noise Reduction

Active D-Lighting

D-Lighting Bracketing
Picture Control

Landscape




Monochrome




Neutral




Portrait




Standard




User-customizable Settings




Vivid

Single-point AF Mode

Dynamic AF Mode

Number of AF points: 11 and 11 (3D-tracking)

Auto-area AF Mode

Autofocus System

Nikon Multi-CAM 1000 autofocus sensor module with TTL phase detection

Lens Servo

Autofocus (AF): Single-servo AF (AF-S); continuous-servo AF (AF-C); auto AF-S/AF-C selection (AF-A); predictive focus tracking activated automatically according to subject status

Focus Point

Can be selected from 11 focus points

Focus Lock

Focus can be locked by pressing shutter-release button halfway (single-servo AF)

Focus Modes

Auto AF-S/AF-C selection (AF-A)




Continuous-servo (AF-C)




Face-Priority AF available in Live View only and D-Movie only




Full-time Servo (AF-A) available in Live View only




Normal area




Single-servo AF (AF-S)




Wide area




Manual focus (M): Electronic rangefinder can be used

Maximum Autofocus Areas/Points

Autofocus Sensitivity

-1 to +19 EV (ISO 100, 20°C/68°F)
Built-in Flash

Flash Control

Auto aperture: Available with SB-910/SB-900/SB-800 and CPU lens




Distance priority manual: Available with SB-910, SB-900 and SB-700




i-TTL Balanced fill-flash, standard i-TTL flash for digital SLR




Non-TTL auto: Supported flash units include SB-910, SB-900, SB-800, SB-80DX, SB-28DX, SB-28, SB-27, and SB-22S

Flash Sync Modes

Front-curtain sync (normal)




Rear-curtain sync




Red-Eye reduction




Red-Eye reduction with slow sync




Slow sync

Flash Compensation

-3 to +1 EV in increments of 1/3 EV

Accessory Shoe

Nikon Creative Lighting System (CLS)
White Balance

Auto




Cloudy




Direct Sunlight




Flash




Fluorescent (7 types)




Incandescent




Preset Manual




Shade

White Balance Bracketing
Live View Shooting

Live View Lens servo

Autofocus (AF): Single-servo AF (AF-S); full-time-servo AF (AF-F)

Live View AF-area mode

Face-priority AF




Wide-area AF




Normal-area AF




Subject-tracking AF

Live View Scene Auto Selector
Movie Metering

TTL exposure metering using main image sensor

Movie Frame size (pixels) and frame rate

640 x 424 (24p): 24 fps (23.976 fps)




1280 x 720 (24p): 24 fps (23.976 fps)




1280 x 720 (30p): 30 fps (29.97 fps)




1920 x 1080 (24p): 24 fps (23.976 fps)




1920 x 1080 (30p): 30 fps (29.97 fps)

Movie Maximum recording time

Movie File Format

Movie Video Compression

H.264/MPEG-4 Advanced Video Coding

Movie Audio recording format

Movie

HD 1,920x1,080 / 30 fps




HD 1,920x1,080 / 24 fps




HD 1,280x720 / 30 fps




VGA 640x424 / 30 fps




HD 1280x720 / 24 fps

Movie Audio

Built-in microphone, monaural




Optional external stereo mini-pin jack (3.5mm diameter)
Monitor Size

Monitor Resolution

Monitor Type

Monitor Angle of View

170

-degree wide-viewing angle

Monitor Adjustments
Playback Functions

Auto Image Rotation




Full-Frame and Thumbnail (4, 9, or 72 images or calendar)




Histogram Display




Image Comment




Movie Playback




Playback with Zoom




Slideshow




Highlights

In-Camera Image Editing

Colour Balance




Colour Outline




Colour Sketch




D-Lighting




Distortion Control




Edit Movie




Filter Effects




Fisheye




Image Overlay




Miniature Effect




Monochrome




NEF (RAW) Processing




Perspective Control




Quick retouch




Red-Eye Correction




Resize




Side-by-Side Comparison




Straighten




Trim

Image Comment
Interface

Audio/Video Out




HDMI Output: Type C mini-pin HDMI connector




Hi-speed USB




NTSC




Stereo Microphone Input

Wi-Fi Functionality

GPS

GP-1 GPS unit (sold separately)
My Menu

Recent Settings

Supported Languages

Arabic




Chinese (Simplified and Traditional)




Czech




Danish




Dutch




English




Finnish




French




German




Indonesian




Italian




Japanese




Korean




Norwegian




Polish




Portuguese




Russian




Spanish




Swedish




Thai




Turkish




Spanish

Date, Time and Daylight Savings Time Settings

World Time Setting
Battery / Batteries

One EN-EL14a Rechargeable Li-ion Battery or EN-EL14 Rechargeable Li-ion Battery

Battery Life (shots per charge)

AC Adapter

Battery Charger
Tripod Socket

Approx. Dimensions (Width x Height x Depth)

Approx. Weight
Speedlights/Flashes

Stereo Microphone

Eyepieces and Viewfinders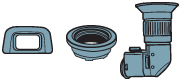 Remotes and Releases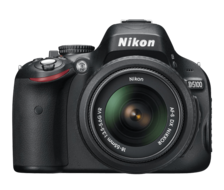 NIKKOR Lenses

GPS Unit

Cases/Straps

Batteries/Power Packs and AC Adapters

Wireless Accessories & Transmitters

Cords & Cables

Bravo Nikon! I LOVE my 5100 and have switched brands for good!
I have been an avid nature photographer since I was 10 years old. So far I am really impressed. I have had this Nikon for 6 months, but I only started using it recently. I was always a fan of another brand but after using the Nikon 3100 for a while I decided to upgrade and I have now become a dedicated Nikon photographer. I have 3 bridge cameras of various makes and an Interchangeable lens camera as well Nothing beats Nikon. I love the way the 5100 handles. The controls are just where you would expect them to be. Everything about the camera is intuitive. The 5100 has excellent ergonomics and balance. The difference between Nikon and that other very popular brand is the lens. There is no substitute for Nikon optics. Tack sharp. Always reliable. Responsive. Well designed, and a great value for the money. I do a ton of nature photography and purchased the Nikon DX 55-250 zoom. This is not an expensive lens and has no IS. Wow! The results were spectacular! The kit lens is also amazing compared to the other brand I used to like. This camera is nothing short of amazing. Yes I know that there is the much newer 5200 and 5300 but for me the 5100 is nothing short of wonderful.
June 7, 2014
My Perfect Entry to DSLR
This is my first DSLR. I've had a variety of digital point and shoot cameras over the years, including Sony, Kodak, and Canon. To prepare for the transition to DSLR, I began to research what many professionals were using. The ones I respected the most kept referencing their Nikons. This narrowed it down for me. I knew I wanted a Nikon. After some more research, I choose the D5100. The LCD monitor was the main feature that stood out for me. The ability to angle the tilty-flippy screen was a real plus, but also the monitor quality was better over the D3100. Also my wife pressured me to get it in red and the D5100 didn't come in red and I didn't want red. Anyway, I'm still learning how to be a DSLR photographer. I'm not there yet, but with my D5100, my 18-55 lens, my 55-200 lens, and my 35mm prime lens, I feel like I'm at least well equipped.
January 7, 2014
Perfect entry level DSLR.
Was torn between this and the D3200 for a while. Finally decided on this D5100, and I think I made the right choice, as far as entry level DSLR's go. Takes amazing photos with kit lens, even better one when paired with an FX lens like the 50mm 1.8g I just bought for it. Also, very easy to use in manual mode. Highly recommend.
March 18, 2013
Extremely Pleased D5100 owner
I'm new to DSLRs and to Photograhy as a serious hobby. I've done some over the years with point and shoots and still use my iPhone now quite a bit. But nothing compares in my mind like having more control over your shots. I did quite a bit of research before I picked this camera. Once I narrowed it down to the fact I wanted a Nikon product over other manufacturers it was a case between D3100/D5100 or D7000. I felt that D3100 was an a good choice but it's guide mode would have been less than useful to me within a few months. The D7000 very much interested me, but a lot of the features were well above my need now (possibly ever) so it boiled down to the D5100 having the same sensor as the D7000 and the nifty swiveling LCD for weird angles. When I purchased the unit it came with an 18-105mm lens which I still use a lot. I've since purchased the 50mm f/1.8G for portraits/street and the 70-300mm f/4.5-5.6G for wildlife. I'm having a ball with this camera and would recommend it to anyone getting into photography as a hobby.
November 6, 2012
Great Camera....Little to do & a Lot to expect....excellent results
Excellent Product, would deifnately recommend. Nice pictures great effect.
June 23, 2012
Product Registration
Registering your Nikon product allows us to send you (with your permission) important updates, service information and helpful hints, and it makes it easier should you ever need to call in for help.
Register your product online now.